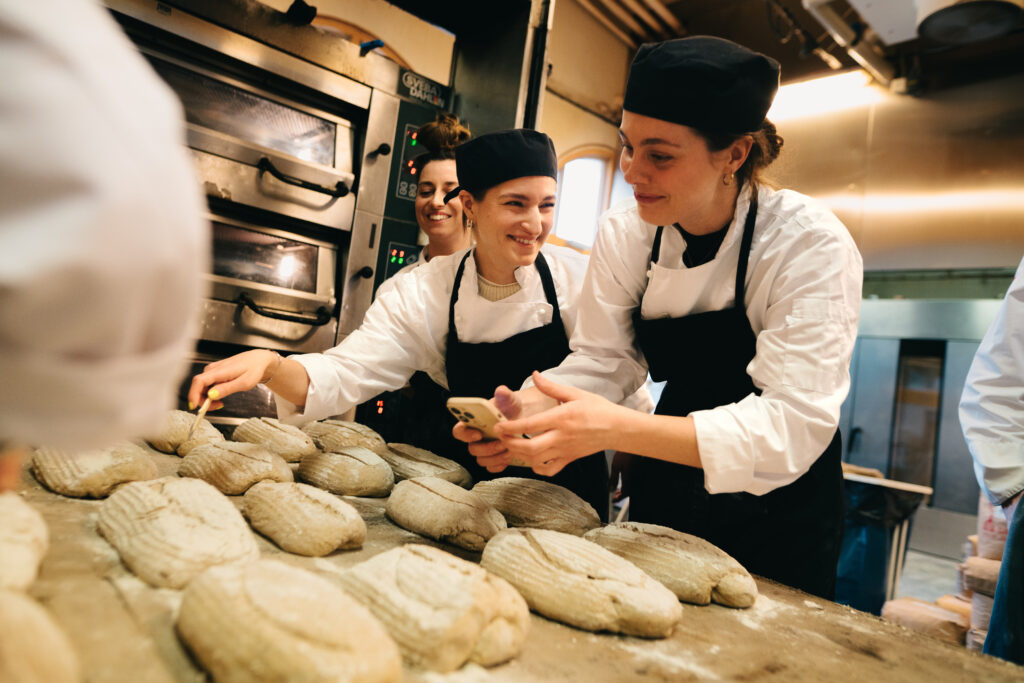 Saltå Kvarn has produced organic products since 1964, which they refine with great care to preserve taste and nutrients. They believe what we eat should taste good, be healthy and contribute to a planet in balance. Diversity on the plate benefits diversity in agriculture – and our health.
In March 2022, Saltå Kvarn wanted our help to create an event focusing on the new product Ölandsvetemjöl. This wheat is an old cultural grain and hasn't been grown in Sweden since the 50s, but today a handful of farmers grow Ölandsvetemjöl across the country again.
Together with Saltå Kvarn we hosted a baking event focusing on Ölandsvetemjöl – and sourdough. Ten food-interested influencers were invited to lunch and an afternoon filled with educational baking together with professional baker Manfred Enoksson. We learned about the history of Saltå Kvarn, organic baking and of course sourdough. Last but not least, we went home with two different breads for Saturday breakfast.